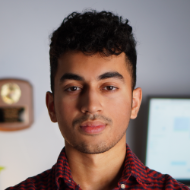 Gohar Khan
MIT 2021
Co-Founder and CEO
Accepted To: MIT, Stanford, Yale, Columbia, UPenn, Dartmouth, Cornell, and Brown
Gohar graduated from MIT with a double major in Computer Science, Economics, Data Science, as well as Business Analytics. During his time at MIT, Gohar worked as an operations intern on Wall Street and a research assistant at the MIT Media Lab. In high school, Gohar graduated as valedictorian and was a leader in multiple clubs. He remembers how daunting the admissions process can be and hopes Next Admit can make college counseling services more accessible to students worldwide. You can also find his college app advice on his TikTok account, @GoharsGuide, which has over one million followers.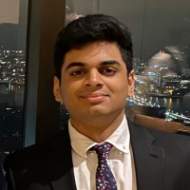 Mahad Khan
Harvard 2023
Co-Founder and COO
Accepted To: Harvard and Yale
Mahad is a junior at Harvard studying Economics with a secondary in Psychology. He served as the last Procurement Manager at Harvard Student Agencies, the world's largest student-run company. In high school, Mahad was valedictorian of his class and a leader in numerous organizations. He earned early admission to Yale, and due to this free time (he only applied to Harvard afterwards) Mahad spent most of his college application season helping his friends edit their essays. Mahad understands the application process is not an easy one, but with his guidance he hopes he can make it easier for other students.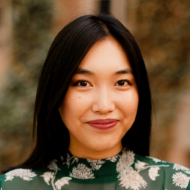 Accepted To: Princeton, Columbia, Duke, Emory, University of Georgia
Lucy graduated from Princeton University with a degree in American Politics and certificates in Poetry and Asian American Studies. During her time in college, Lucy worked in the public sector serving the office of Congresswoman Terri Sewell (AL-07), who represents the historic civil rights district of Alabama. Lucy has also worked in the private sector with Nike Global Headquarters on its social impact brand strategy team; she focused on Nike's "Get Out to Vote" efforts for the 2020 United States presidential election. Lucy is a first-generation, full-scholarship college student who hopes to help other students access higher education institutes. She is a Leadership Enterprise for Diverse America Scholar of Cohort 12 and a National Coca Cola Scholarship Recipient of 2017. In her free time, Lucy enjoys reading, lifting weights, and watching reality television.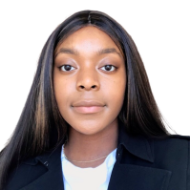 Accepted To: Harvard, University of Michigan Ann Arbor
Chioma is a student at Harvard College, pursuing a dual degree in English and Human Developmental and Regenerative Biology as well as a secondary in Economics. At Harvard she has completed a Neonatal Research position with Mass General Hospital and has interned at Korean Intimate Cosmetic Brand, SAIB. As of now she is currently pursuing a premed track, as well as thinking of attending a dual degree business program. In high school, Chioma graduated as valedictorian and was a leader in multiple clubs. In her free time, Chioma enjoys practicing Korean, drawing, reading romance novels, and listening to new music. She is excited to help high school students navigate the college application process and hopes Next Admit can help student get into the school of their dreams.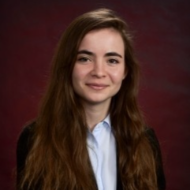 Accepted To: Harvard, Brown, Pomona, UT
Tamara graduated Harvard College magna cum laude in May 2021 with a degree in English with the Highest Honors. She is currently providing legal services to asylum-seeking children in immigration detention as a Harvard Postgraduate Public Service Fellow. During college, Tamara enjoyed playing viola, running by and rowing on the Charles River, writing for student papers, and finding ways to make campus a more inclusive and welcoming place through peer advising and other student support groups. Having navigated the college system as a first-generation American herself, Tamara looks forward to making this process as accessible and welcoming as possible for each student she works with.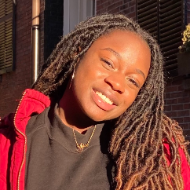 Accepted To: Harvard, Stanford, Duke, UT
Marie is a student at Harvard studying History of Science with a secondary in Global Health and Health Policy. On campus, she co-directs Franklin After School Enrichment, works as a peer counselor, and served as president of Greener Scott Scholars (a mentorship program between Black Harvard undergraduate and graduate students). In her free time, she enjoys developing her graphic design skills, visiting different cafes, and catching up on her favorite TV shows. As a Next Admit consultant, Marie is looking forward to demystifying the college application process and helping students showcase their best selves in their essays!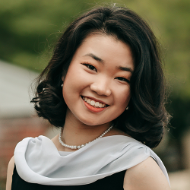 Accepted To: MIT, Princeton, and Georgia Tech
Rumi is a student at MIT studying Electrical Engineering and Computer Science. On campus, she was the lead designer for MIT Motorsports (FSAE) and worked in the MIT Media Lab with the Tangible Media Group to collaborate on interdisciplinary art installations. Outside of academics, she enjoys horseback riding, playing the violin, and stargazing for astrophotography. She plans to continue being at the intersection of design, technology, and entrepreneurship in her career path and hopes to help students confidently pursue their own career trajectories as well.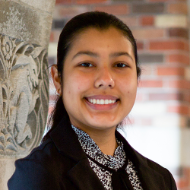 Accepted To: Yale
Mia is a First-Generation College Student at Yale University majoring in Global Affairs and Ethics, Politics, and Economics. At Yale, Mia is a brief writer for Yale Undergraduate Moot Court and a producer for the Full Disclosure podcast at the Yale Daily News. In High School, Mia spent her time in various leadership roles, seeking resources to get into University. In her free time, Mia enjoys hiking, running marathons, and discussing a good book with friends. Mia is excited to help students from all backgrounds craft their own narratives as they go through the college application process.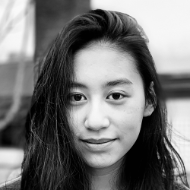 Accepted To: Harvard
Carrie is a student at Harvard studying Government and Economics. Outside of class she is a News and Arts reporter for The Harvard Crimson, a volunteer for Phillips Brooks House Association, an editor for BreakBread Magazine, a reader for The Adroit Journal, and a staff writer for Harvard International Review. In her free time, Carrie enjoys cooking, creative writing, dancing, and viola. She looks forward to helping Next Admit's students refine their writing and navigate the college admissions process.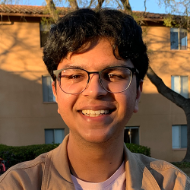 Accepted To: Princeton, Cornell, USC
Devansh is a student at Princeton studying Computer Science with prospective certificates in Cognitive Science, Linguistics, and South Asian Studies. On campus, he is involved with the Princeton Entrepreneurship club and Princeton's South Asian Student Association. In his free time, Devansh enjoys reading, writing, and going on walks. He knows how stressful this time can be and is excited to help students bring their personal voice and color to life in their applications.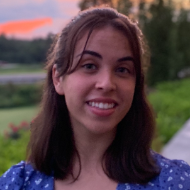 Accepted To: Yale, Duke, Johns Hopkins, UVA
Jordan is a student at Yale studying Global Affairs. She conducts research on Sino-Turkish diplomatic relations with the Yale Policy Institute and applies it to her work with Uyghur activist Rayhan Asat. Aside from gentrification and international human rights research, Jordan loves fishing, scuba diving, playing pickleball, and watching Survivor with her friends. She is excited to learn about each student's unique personality and help bring that out in their application!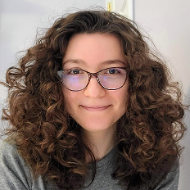 Accepted To: Princeton
Lara is student at Princeton and plans to major in Comparative Literature (Chinese, Ancient Greek, Latin) with certificates in Creative Writing and Humanistic Studies. She writes and edits for a campus magazine, the Nassau Weekly, and works for the Pace Center for Civic Engagement in the area of environmental sustainability. Her writing appears in the National Poetry Quarterly, Bookends Review, Alexandria Quarterly, and other publications.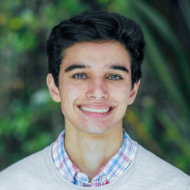 Accepted To: Brown
Devan is a student at Brown studying Health & Human Biology and Urban Studies. Currently, he is a copy editor with The Brown Daily Herald and is a leader of Brown's civic engagement initiative. He loves quality public transportation, hiking, and watching a good movie. He's excited about improving students' writing and ensuring they're able to present their authentic selves to colleges!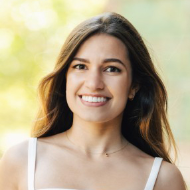 Accepted To: UPenn, UChicago
Claudia graduated from UPenn with a major in Cognitive Science and minor in Consumer Psychology. At Penn she was in student government, director of the PennApps hackathon, and a Wharton Entrepreneurship fellow. She is currently a Product Manager at Coinbase. In addition to Next Admit, she is a career coach for aspiring product managers. Claudia is passionate about mentorship and helping people create a clear strategy to achieve their goals.